Place Online Orders for Pick Up Here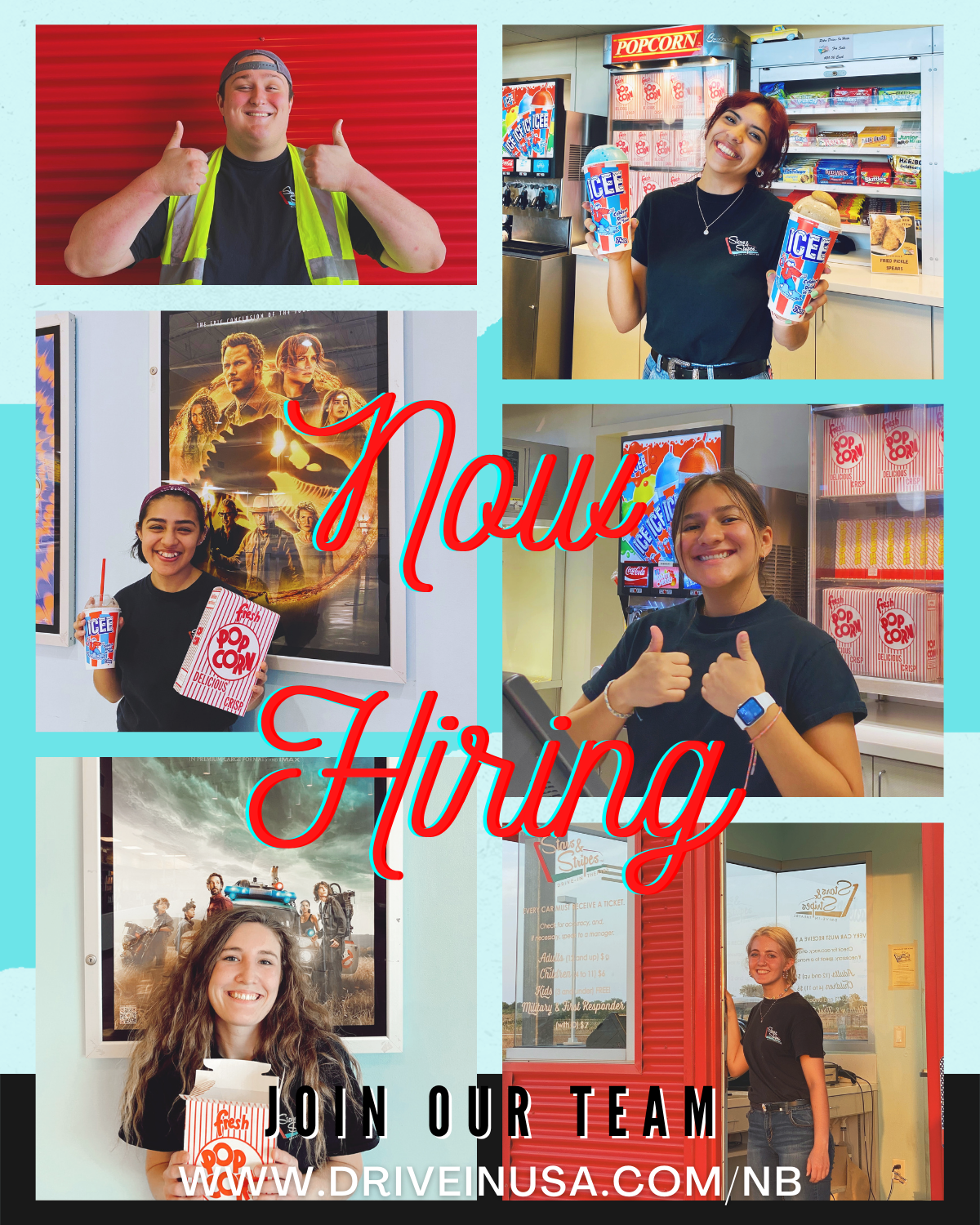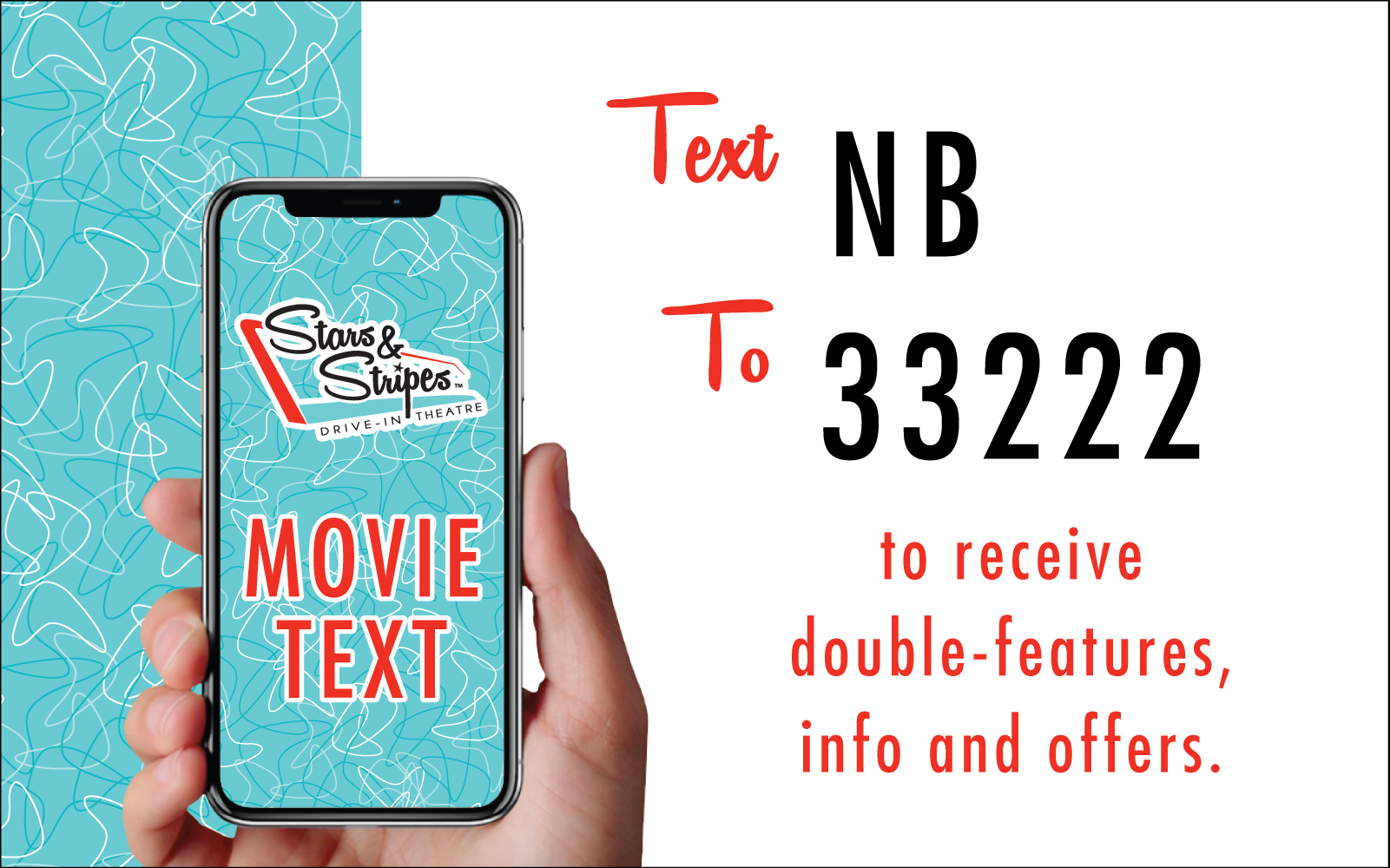 Open YEAR ROUND!
*Arrive early for the full experience.
ADULT Ticket is $9+tax, per person age 12+
Military and First Responder is $7+tax (with Valid ID and includes dependents)
CHILD Ticket is $6+tax (ages 4-11)
-Kids 3 and under are FREE-
Open nightly rain or shine
Located in New Braunfels, TX at
1178 Kroesche Ln.
Stars and Stripes Drive-In Theatre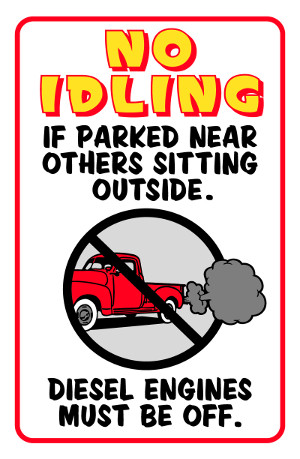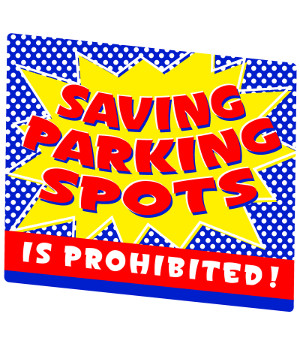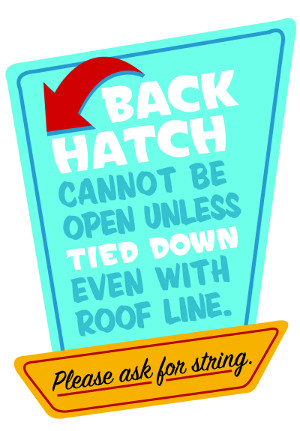 Our goal is to create the best and most unique movie viewing experience for all our visitors. To ensure everyone has a great time at the drive-in we have a few basic rules.
Be considerate of your neighbors
Do not leave children unattended
Must purchase a ticket to switch screens
Do not sit on top of vehicles
Be sure the back hatch of your vehicle is not blocking the view of others – you can ask for twine in the 50's Cafe
Please do not run vehicle if parked near others sitting outside. If idling your vehicle is needed, park far away from other patrons.
No Littering – Please help us keep the drive-in beautiful and throw away your trash
No alcohol
No glass
No gas or charcoal grills/stoves
Pets must remain inside car.
Pets are not allowed at the playground, patio or 50's Cafe.
No re-admittance with/without tickets
Notify box office if leaving for an emergency
No raincheck or refund without ticket
Refunds and rainchecks given at manager's discretion
No loud music
Keep chairs close to car
Only take up 1 parking space
Do not shine lights on screen
Not responsible for lost, stolen or damaged property
Speed Limit 10mph
No outside food or drink allowed at patio or 50's Cafe seating
No smoking within 50 feet of 50's Cafe building, patio or playground area.  Please properly dispose of cigarette butts
No smoking if parked near others.
Costume Policy — Masks, hats, helmets, and face painting that covers the face are not allowed.

What happens if my car battery dies?
No need to panic. Walk to the 50's Cafe and ask for a boost. We are happy to give you a FREE jumpstart with a portable battery pack ASAP. Crew members are available in the 50's Cafe even at the end of the 2nd movie.
Do you close after the summertime?
We are open year-round. We are only closed 1 day out of the year, Christmas Eve.
Do you show movies if it rains?
We show movies rain or shine. If the rain is so heavy that it inhibits the view of the screen and we have to stop the show, we will issue rainchecks for the double-feature you are watching. Issuing rainchecks in other circumstances is solely up to the discretion of Stars & Stripes management.
How do you get the movie sound?
Use your car radio or portable stereo to tune to one of our 3 drive-in radio stations. Be sure to tune into the designated station upon arrival for entertainment, announcements, and giveaways!
Can I watch a movie on one screen and then watch a second movie on another screen?
Tickets are issued for a double-feature on the same screen. You may watch a second feature on another screen, but you must exit the theatre and purchase new tickets from the box office. Switching theatres or turning around and watching a movie on another screen is prohibited. We must enforce this policy to comply with film licensing rules. People in violation of this policy will be courteously asked to leave the theatre.
How do I keep my hatch-back from blocking my neighbor's view?
Make sure your hatch does not open higher than the roof line of your SUV or van. If you back into your parking space, please center your vehicle on the ramp so the back end will not be pitched up as high. You may also ask for string at the box office to tie the hatch down to the appropriate level.
How much room do I have to put out my lawn chairs?
Each car is allowed a 12 ft x 20 ft parking space. Please place lawn chairs in front of your vehicle so you do not take up more than one space. We try to only enforce this rule on busy nights when it is necessary to accommodate other patrons. If you need more space to spread out, we would encourage you to visit the drive-in during the weekdays.
How do you come up with your double-features?
We try our best to match up movies that "make a good pair." Several factors play into this weekly decision-making process that include the price of each movie, demand to see a movie, the storylines, and the ratings. We work hard to bring you the movies you want to see at a great price.
Do you have a list of movies you will be playing in the future?
As we schedule movies we will add them to the calendar and our interactive movie listings. Another great way to know what is coming up on the big screen is to join Movie Mail and receive a weekly email that details the upcoming movies. As soon as we know our weekly bookings and upcoming hits, we provide that information in Movie Mail so you can plan ahead.
Are pets allowed at the drive-in?
We are animal lovers. However, in consideration of the movie-watching experience and safety of others, we ask that you keep Fido in your car. Animals are not allowed on the playground or inside the 50's Cafe.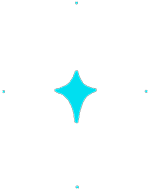 Rent Our Big Screen for Your Private Event!